If anyone needs First Aid Training, I can't recommend Darren Hayward's One Day First Aid Course enough; it was thorough, relaxed and even entertaining! Mobility issues were catered for and helped through without any awkwardness and we left feeling that everyone should do it, even just for the CPR training. We also felt much more confident if anybody wants to choke in front of either of us, which is really useful if you spend time with kids... or, well, humans of any kind really! Highly recommend anyone getting on this course!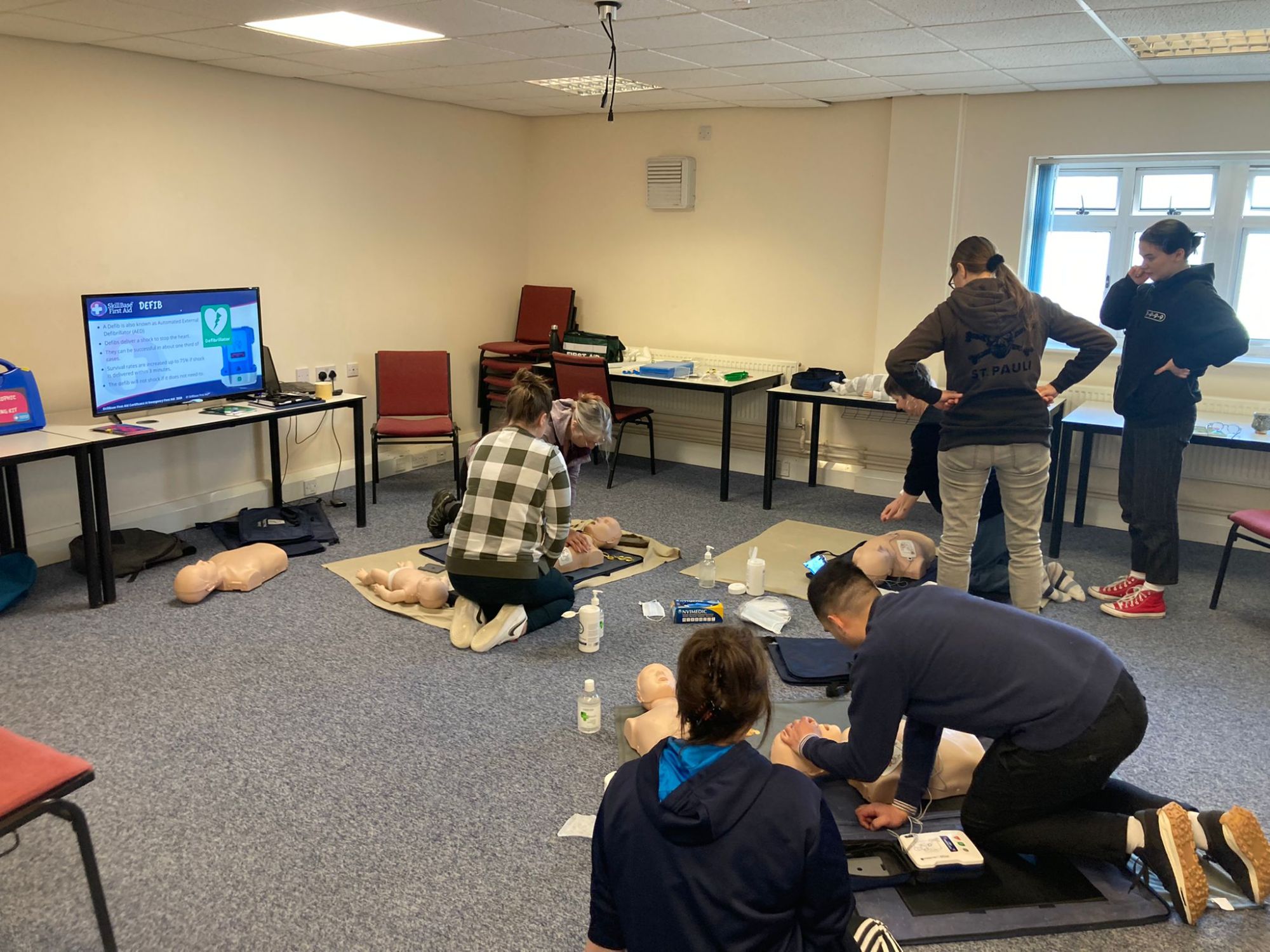 A One Day First Aid At Work Training Course Received The Following Comments From Em Goldmark of Goldmark Art in Uppingham...
"Darren is a knowledgeable, engaging First Aid Trainer. He kept the whole group interested and involved for the whole day. Having done a number of one-day courses in the past, I would highly recommend Darren, both for the training itself and for the great value. He also offers a free annual 2 hour refresher, which I'll definitely be signing up for."
Pearce Hire's General Manager, Jim Brown Rates CTA First Aid's Training as the 'Best Ever'.
"Darren delivered the most engaging First Aid courses we've ever had. Our attendees all commented on how well the course was conducted and the care taken to make it relevant to our working environment. I would wholeheartedly recommend Carer Training Academy to employers looking for HSE Approved 18 hour First Aid courses."
Jim Brown. General Manager. Pearce Hire.
Helen Becque Founder & Principal of Award Winning Curtain Upp Stage School in Oakham Benefits From The Bespoke First Aid At Work Training Course from CTA First Aid...
"It is vitally important for the teachers at Curtain Upp to be first aid trained and we thoroughly enjoyed our course at your training facility in Oakham. Darren was absolutely brilliant using engaging activities and sharing important knowledge related to our experiences in the studio and general life. The course gave us the confidence and expertise to comfortably help one of our students if they were in distress. Thank you for a fantastic two days of Paediatric First Aid Training."
Rearsby Lodge Riding Club is Impressed By Our First Aid At Work Training Specifically For Sports Clubs..
Six Club and Committee members from the Rearsby Lodge Riding Club attended a certificated 3-day First Aid at Work course in February 2022. It was organised and delivered by Darren Hayward of Carer Training Academy.During the initial contact phase, he gave factual information readily and courteously as well as a very competitive quote. Darren was easy, helpful and consistent to communicate with and to make arrangements with.
The three training days flew by. We were extremely impressed with the contents as well as the delivery. Darren was extraordinarily adept at making it interactive and inclusive. As a now retired nurse and health visitor I know that he provided a completely realistic insight into first aid, which was so clearly based on knowledge as well as 'real life' practical experience.Darren's willingness and ability to sensitively adapt the course to our very specific needs within the equestrian world was particularly skilful and incredibly helpful. It also kept us interested, inspired and engaged.
The first aid certificates were emailed and posted to us without delay, and some of us have already been in action.We highly recommend Darren Hayward and Carer Training Academy to any individual, club or organisation (large or small) that is looking to have staff or volunteers trained in first aid.
Thank you so much, Darren!
Why not have a look at some of our customers' websites...